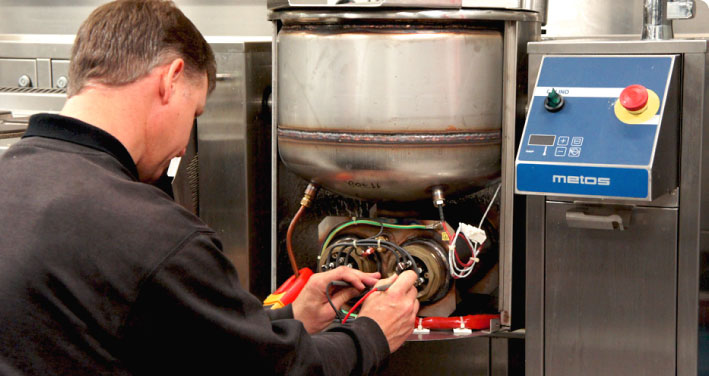 Although ACE have an on demand, 24/7 emergency breakdown repair for those last minute emergencies why not give yourself some peace of mind with one of our fully planned maintenance contracts.
There are different levels of service contract available, no matter how big or small your requirements are including 2 service visits a year which are labour inclusive - all of which begin with a free, no obligation quotation.
ACE Catering Engineers are a firm that: services and repairs anything that's installed in your kitchen. We can replace, renew or refurbish when you need to change things round.
Our vast experience and exciting customer base has seen us working in many industry sectors including:
    • Restaurants, hotels and pubs
    • Schools and colleges
    • Hospitals and care homes
    • Public sector including Government and MOD
    • Fish and chip shops and mobile units
    • Fast food outlets
    • Coffee shops (incl. coffee machines)
    • Butchers (incl. refrigeration)